Rane Environmental Efforts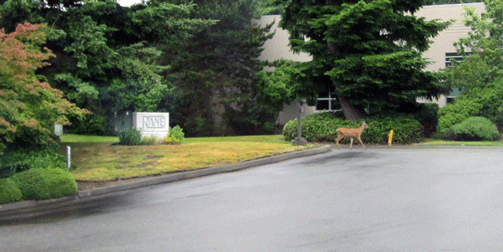 As a U.S. Company in the Pacific Northwest, Rane is keenly aware of the importance of our environment. From its beginning in 1981, Rane operated with an environmental conscience as a natural order of business: it is simply the most efficient and effective way to run a company.
Electronic manufacturing done the Rane way is inherently an environmentally responsible venture, emitting nothing foreign into the surrounding air or water supply systems.
Here is a list of Rane's many environmentally friendly efforts:
Member of ENERGY STAR® advisory committee on audio/video standards.
Manufacturing is a totally lead-free process; all components are lead-free complying with the European RoHS (Reduction of Hazardous Substances) rules, which are slowly being adopted in the U.S.
Rane designs and builds products that are "built to last and last." Rane's use of software upgrades, making old products new again, minimizes notions of "disposable."
Extensive use of in-house Print-On-Demand resources allows us to print the exact number needed with no waste caused by obsolete or unused paperwork.
All manuals and reference materials are available online so customers don't have to order paper-based information.
Packaging materials are made from recycled materials where possible.
Only use foam liners where we must and recycle all incoming foam.
Entire manufacturing and office facilities recently converted to on-demand energy efficient lighting.
Office furniture bought used from craigslist. Most upper management desks are over 20 years old with no plans to replace them.
Company vehicle (the "Ranemobile") is all electric.
Reduce and reuse extensively. Rane buys as little new as possible and then uses and reuses everything. When done using and reusing, Rane gives away to employees for their use and reuse at home. The many "Great Rane Giveaways" are very popular with our employees.
Recycle all office paper, junk mail, cardboard, glass and aluminum cans,
Buy locally when possible, supporting local vendors and reducing transportation emissions.
Factory is located where employees have very short commutes. Many ride the bus or bicycle to work.
All grounds landscaping maintenance refuse is composted.
Overall Rane strives to be an example for all manufacturers following the wisdom of "reduce, reuse, recycle."